MISSION
To provide a customer-oriented, safe, reliable, modern, cost-effective transportation service through teamwork and good conditions of employment.
VISION
To provide world class public transportation in a safe and comfortable environment.
VALUES
Respect for each other and customers
Integrity in our behaviour
Consistency in dealing with personnel
Excellence in doing our jobs
Inform employees in a timely manner on things that affect them
HISTORY
The Jamaica Urban Transit Company, JUTC, is a household name. The wholly owned Government run public transportation company opened its doors in July 1998 providing a vital service for commuters who at that time demanded a decent and structured public transportation system within the Kingston Metropolitan Transport Region, KMTR, due to the haphazard system that existed. Since then, the Company has come a far way in not only modernizing its operation and fleet, but has also expanded its service offerings.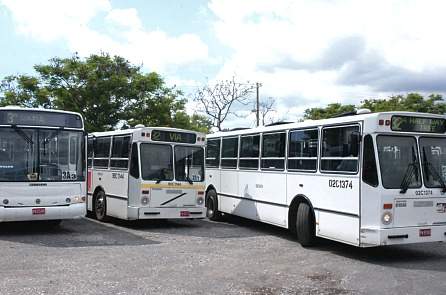 Many people will recall that when the JUTC began, there were hundreds of white Torino buses, which had drivers and conductors to collect fares. But in 2007, with the introduction of single operator buses, the role of conductor and driver was merged. The impact of this was the wholesale elimination of conductors, except for articulated units. The introduction of an electronic fare collection system also made it easier for passengers to pay their fares either by cash or by card. There were additional progressive changes in the local transport sector, such as the introduction of air-conditioned buses, exposing commuters to a modern fleet.
Undoubtedly, these developments ushered in a new era in public transportation, as the new fleet of air-conditioned buses, including articulated units (affectionately called trains) were rolled out to much fan fare and public excitement. As time went on, the white buses were phased out and eventually replaced with yellow buses with the colours of the Jamaican flag on the front panel of units.
The JUTC is an agency of the Ministry of Transport and Mining, and is the exclusive provider of public transit services in the KMTR. The Company delivers public transport services seven days a week and in some instances up to 14 hours a day. The operations of the JUTC spread across various depots in the KMTR – Spanish Town, Portmore and Rockfort. In addition, buses are dispatched daily from several outstations to go as far as Longville in Clarendon. We possess the largest driver-pool in the English speaking Caribbean, with over 12-hundred drivers, who are experienced and courteous.
We continue to play an invaluable role in nation building through our philanthropic support to schools, churches, and non-governmental organisations, civic and corporate institutions. Over the years, we have expanded our range of services to include charters, premium/express service, tours and in venue shuttles. These innovations have had an appreciable impact on the pathway of the JUTC despite robust competition from private and illegal operators. Despite the challenges we continue to hold our own as the preferred mode of transport for thousands of Jamaicans who commute with us daily, and thank the public for their patronage over these twenty years.